HOW CAN WE HELP YOUR BUSINESS
If you're facing any of these home improvement business issues: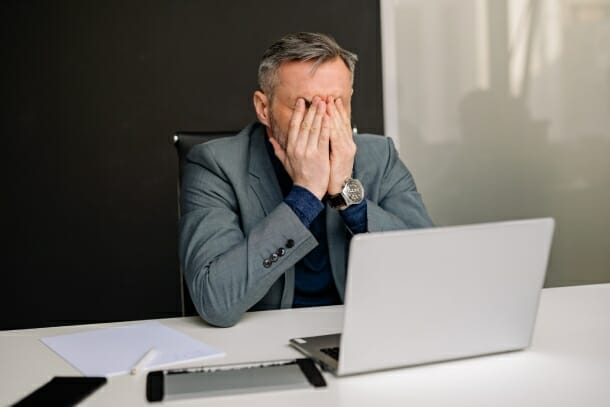 ...this is exactly what our lead system will help you solve.
Client Review
"The leads they've generated for us so far have been solid, giving me much more confidence in winning the work." - Thomas Kemp, Director, Bespoke Finishings

To generate you leads and new customers, we utilise the following tactics
PPC Ads are without question, the fastest way to get new customers for your business. You'll be getting enquiries within days of going your campaign going live.
We'll create a branded, high converting landing page for you that will turn visitors into leads for your business.
We utilise AI in your ad campaigns to help convert visitors into leads and ultimately into paying customers.
Navigating the challenges of a home improvement business can be demanding as you know. Imagine if your only focus was on delivering an excellent service, while a steady stream of new customers flowed effortlessly your way.
With over 16 years of expertise, we've perfected the art of consistent lead generation for home improvement businesses like yours, and have been the silent growth partner for countless small businesses across the UK.
Let us be the key to your business's biggest growth yet and become our next case study.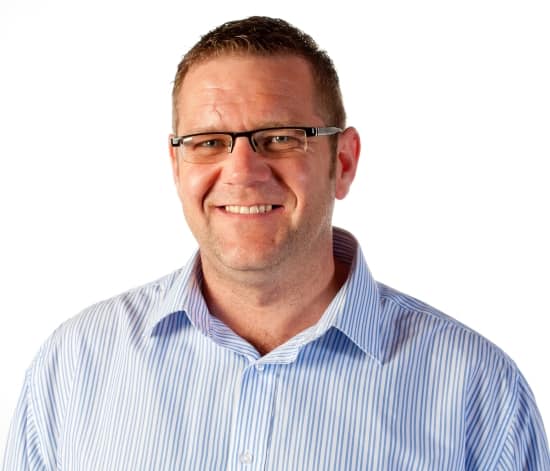 Ian Harmon, Director, Expose Profits
"Expose Profits have achieved way above what I was expecting them to achieve in our first month of working together. They have managed more than double our turnover which is an amazing result. The leads they've generated for us so far have been solid, giving me much more confidence in winning the work. Thank you to Ian and his team for the huge efforts they put into boosting our new leads and helping us hit our goals so we can keep on growing and expanding the business. I look forward to many more months working alongside Ian and his team and would recommend them to anyone in my industry."
"Our uPVC & Kitchen Spraying business began to face challenges in generating consistent, high-quality leads. That's when a friend recommended Ian from Expose Profits, who had been managing their ads. Within just a month of our ads going live, we received over 50 promising leads, which led to our schedule being fully booked for the next few months. I'm thrilled with the results so far and I'm in the process of expanding our teams to accommodate the growing demand. I'm eager to see where this journey takes us and recommend Expose Profits to anyone seeking to boost their leads and grow their business."
"We've recently had our biggest month ever in terms of revenue and Ian made a considerable contribution to that with the new customers he helped us generate via Google Ads. It's been challenging sometimes to keep up with all the quote requests coming in, but it's a nice problem to have. Ian is very professional and easy to work with, I highly recommend his services if you want to grow your business."
Frequently Asked Questions
What is done-for-you lead generation?
Done for you lead generation is a service where we handle the entire process of generating leads for your home service business. We use paid traffic and high converting landing pages to attract potential customers and deliver them to you as leads.
How does paid traffic work?
Paid traffic involves running targeted ads to drive visitors to landing pages. We carefully select the most relevant platforms and audiences to ensure that your ads reach the right people who are interested in your services.
What are custom landing pages?
Custom landing pages are designed to capture visitors' attention and encourage them to take action, such as submitting their contact information or requesting a quote. We optimize these landing pages to maximise  how many people fill in your quote form or pick up the phone can call you. 
How long does it take to see results from your lead generation service?
The timeline for seeing results can vary depending on various factors such as your industry, competition, and advertising budget. However, our goal is to start delivering leads as soon as possible, typically within a few days of launching your campaign.
Can the landing pages be customised to match my brand?
Absolutely! We understand the importance of maintaining a consistent brand image.
What types of home improvement businesses do you work with?
We work with a wide range of home service businesses, including but not limited to uPVC Sprayers, Kitchen Sprayers, Scaffolders, Electricians,  Painters, Plumbers, Gas Safe Engineers and Exterior Cleaners. Our lead generation strategies can be tailored to suit your specific industry and target audience.
Get seen, get leads, grow your home improvement business