Biggest Month Ever For This Local Scaffolding Company
How we helped a local Scaffolding company achieve their biggest month in revenue since they started 8 years ago.
ASAP Scaffolding are based in Wigan, England. We was approached by the owner Neil who asked could we design a new website for them because it's not generating any leads.
I suggested to Neil that we fix the technical issues with their site, then design custom landing pages and run Google Ads campaigns to bring in new customers. This profit could then be used to fund a new website if he still wanted to.
Their website had a few design and technical issues, very out-of-date WordPress, plus their contact form wasn't working properly.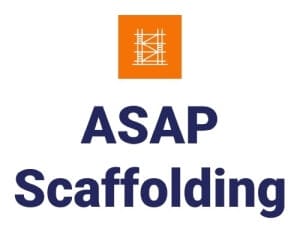 "We've recently had our biggest month ever in terms of revenue and Ian made a considerable contribution to that with the new customers he helped us generate via Google Ads. It's been challenging sometimes to keep up with all the quote requests coming in, but it's a nice problem to have. Ian is very professional and easy to work with, I highly recommend his services if you want to grow your business."
Google Ad Campaigns That Make Your Business Money