6 New Roof Cleaning Jobs In The First 4 Weeks
How we generated 13 high-quality leads, resulting in 6 roof cleaning jobs for a local exterior cleaning business.
Gleam Team are an exterior cleaning business in the North West who offer pressure washing, conservatory cleaning and gutter cleaning. The owner Andy, wanted to start generating leads for a roof cleaning service. 
THE CLIENT
Gleam Team
INDUSTRY
Exterior Cleaning
THE CHALLENGE
Launch a roof cleaning service under a new brand and get 4 customers in the first 4 weeks.
THE SOLUTION
Google Ads with a custom landing page.
THE RESULTS
13 leads generated, £11.89/lead. Resulting in 6 new customers and £2,550 in revenue in the first 4 weeks
Andy used to run their roof cleaning and coating service under a different brand in the past called XL NuRoof but the website was extremely dated and it was Gleam Team that he promoted for their other exterior cleaning services.
Andy was looking 3 or 4 roof cleaning jobs a month so he could fit in around his current workload. The budget was also small for project, which was going to make this extra challenging.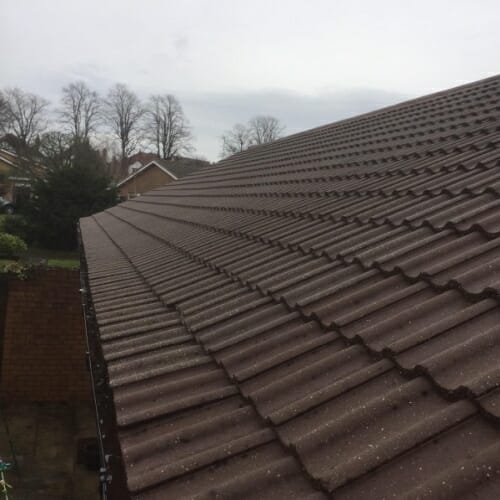 Andy didn't have a customer database to reach out to so we advised starting with Google Ads at first to quickly get in front of people who were actively looking to get their roofs cleaned.
We started to look into the market and see who the competitors were in his target area and how strong their they was. Once the competitor research was done, we cracked on with designing their landing page. 
We opted to use a multi-step form on the page because the tend to convert better. Once that page was complete, we wrote his ads, created the campaign and once it was all signed off, pushed it live. 
The total setup time was just under 2 weeks, this included us gathering all the relevant information like images, testimonials etc.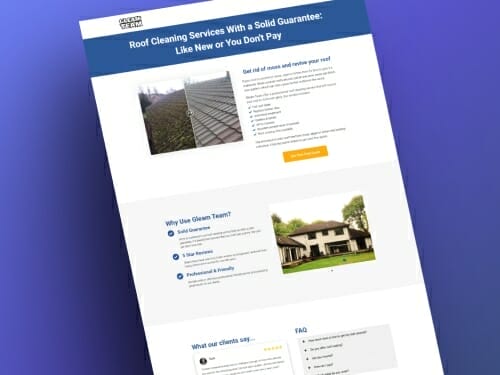 At the end of the first 4 weeks of the campaign being live, we had generated 13 leads, resulting in 6 roof cleaning jobs for Gleam Team and £2,550 in revenue. With an ad spend of just £155!
This was a great result for Andy, on such a small budget. He was very happy with this and it was more than enough for him to fit in around his current job schedule.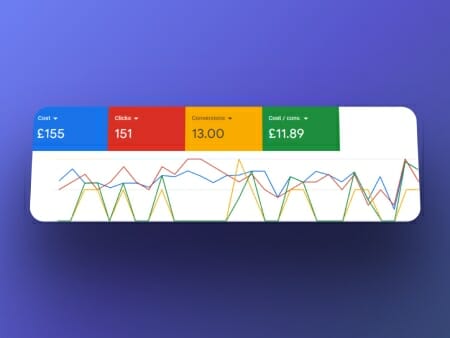 "I'm more than happy so far from the new roof cleaning campaign Expose Profits did for us. 13 leads in 4 weeks which got us 6 new customers. Brilliant start. Their communication throughout has been excellent. I'd highly recommend their services."
Get seen, get leads, grow your roof cleaning business