Google Ads For Home Improvement Services
Get seen, get leads, grow your business – guaranteed
If you've ever done a Google search, you might be familiar with the ads that appear at the top of the page. These ads are placed there by the Google Ads platform. 
This is a Pay Per Click (PPC) service by Google that allows businesses to promote themselves when certain keywords are entered around your country or the world.
If you're looking for a powerful way to gain visibility and generate more leads from your website, running Google Ads is a great option. 
You can appear at the top of Google for your most important keywords right when your prospective customers are looking for your services. And more importantly, track the results to ensure you're getting a positive return on investment.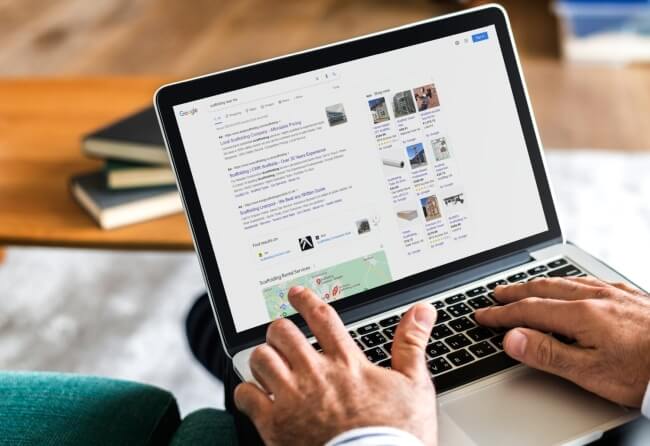 Are Google Ads Effective For Home Improvement Services?
Over 91% of the search engine market in the UK is controlled by Google, so if you're not there, your competition is getting your customers' attention (and money).
Advanced PPC Knowledge
You will get the benefit of over 16 years experience managing profitable Google Ads campaigns for local businesses.
Cancel Anytime
We don't believe in long-term contracts, you can cancel at anytime. Just call or email us.
Exclusivity
We work exclusively with your business in your industry and target area. Lock in your area today!
Landing Pages
Tried and tested landing page designs for your local service, which have one specific goal - maximise leads.
Lead Tracking
All calls and quote form entries are fully tracked so you know the enquiry has been generated by a Google ad.
Monthly Reporting
Monthly reports to highlight your Key Performance Indicators (KPIs). What's working and what isn't. Combined with what we will be doing next.
Find Out Exactly How Much Revenue Your Ads Are Generating
Once you sign up with us, you will gain access to our state-of-the-art lead tracking portal. Inside the portal you will see all the calls and quote form entries generated by your ad campaigns. 
When you add a quote and sales value to each lead, you can see at a glance how much revenue has been generated by your Google Ads.
This valuable information is then pushed back into Google Ads to further help us optimise your campaigns.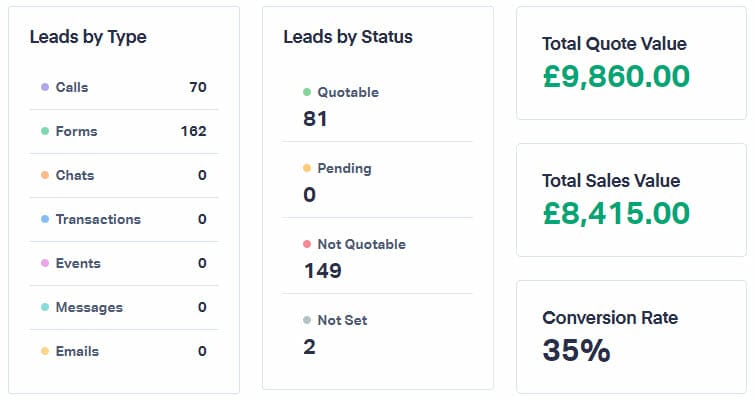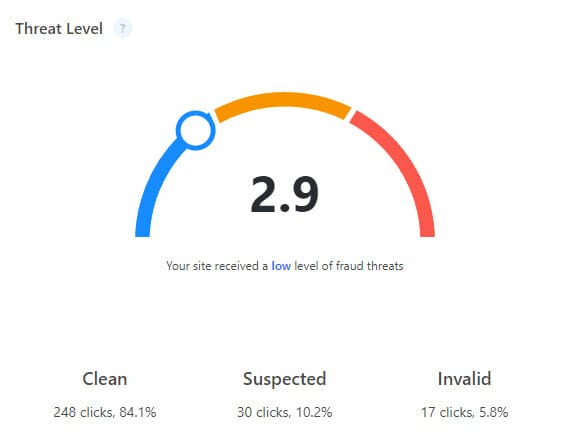 Unfortunately, click fraud does exist and we take it seriously. That's why we layer 3rd party click fraud detection software on top of Google's own systems to protect all our clients from fraudulent clicks.
By detecting and blocking suspicious activity, we ensure you only pay for legitimate traffic, therefore saving you money and increasing the ROI of your advertising campaigns.
Using this advanced technology, you can rest assured your advertising budget is being protected as much as possible.
"Expose Profits have achieved way above what I was expecting them to achieve in our first month of working together. They have managed more than double our turnover which is an amazing result. The leads they've generated for us so far have been solid, giving me much more confidence in winning the work. Thank you to Ian and his team for the huge efforts they put into boosting our new leads and helping us hit our goals so we can keep on growing and expanding the business. I look forward to many more months working alongside Ian and his team and would recommend them to anyone in my industry"
Click the button below and we'll arrange a quick chat to find out more about your business and see if we will be a good fit.
Discovery Call
A quick chat to discuss your business goals, current marketing campaigns. and results so far.
Account Setup
If we think we can help, you will then get custom built campaigns and an optimised landing page for your specific service. You will also set you up in our lead management system so you can see exactly which leads have earned you the most profit.
Ongoing Optimisation
Over the past 13 years, we've built tried and tested optimisation processes that will help you reach and exceed your goals.